Support
·
Stockholm
·
Hybrid Remote
Redovisningsekonom
Älskar du ekonomi och skyr stela arbetsplatser? Titta hit!
Quickspin är en svensk spelstudio som har lekfullhet nära hjärtat. Med två Great Place to Work Certifikat i ryggen fortsätter vi nu vår framgångsrika resa. Vill du vara med och förbättra vår finansavdelning?
Bli vår senaste medlem i gänget som redovisningsekonom i centrala Stockholm!
 
Om rollen
Som Redovisningsekonom på Quickspin blir du en viktig del av vårt ambitiösa och härliga finansteam. Du kommer ha ett nära samarbete med dina kollegor på ekonomifunktionen som idag består av en redovisningsekonom, en Business Controller samt Financial Controller som du kommer rapportera till. Du kommer även att ha ett nära samarbete med flera andra delar av organisationen som tex Sälj och HR. Just nu håller vi på att bygga upp nya rutiner och strukturer på ekonomiavdelningen där denna roll kommer utgöra en viktig del i vårt fortsatta förbättringsarbete. Dina huvudsakliga arbetsuppgifter består av löpande redovisning, kund- och leverantörreskontra, månadsbokslut, kontoavstämningar samt rapportering av moms, arbetsgivaravgifter och skattedeklarationer samt andra sedvanliga ekonomiuppgifter. Du kommer även att vara behjälplig vid lönehanteringen som idag är outsourcad och kommer att ansvara för beredning av indata till lönekörningen, påminnelsehantering och personaladministration gällande försäkring och pension. Quickspin må vara ett svenskt bolag, men vi är multikulturella med över 25 olika nationaliteter och använder engelska som koncernspråk.
För att trivas i rollen ser vi att du är varm i kläderna med de grundläggande redovisningsprinciperna och skräms inte av siffror. Du är noggrann, systematisk och tycker det är kul att vara med och utveckla ekonomifunktionen. Emellanåt råder det högt tempo vilket kräver både stresstålighet och lagarbete inom teamet – här lämnar vi ingen bakom. Vi ser även att du har;
Ekonomiekandidatexamen eller motsvarande relevant utbildning.
Minst 3 års arbetslivserfarenhet av liknande uppgifter.
En can-do attityd och en drivkraft att växa i rollen
Ett intresse att vara med och utveckla processer och rutiner
Erfarenhet av att arbeta i en internationell miljö
Flytande i tal och skrift på svenska och engelska.
Erfarenhet av bokföringssystemet SAP och Excel är meriterande.
Vad vi erbjuder
Vår vision är 'We create Awesomeness' och det går i allt vi gör– från att skapa en härlig arbetsmiljö tillsammans till att vara i framkant med nya digitala lösningar. Atmosfären på Quickspin är verkligen speciell, och det kommer inte ta lång tid innan det känns som hemma. Hos oss kommer alltid kulturen först och vi är kända för att ha ett exceptionellt högt arbetstillfredställelseindex. Som en del av Quickspin-gänget kommer du få grymma förmåner och ett spännande jobb i en av de mest kreativa branscher som finns. Vi är i en expanderande fas som skapar möjligheter för den manade. Häng med på vår lekfulla framgångsresa – du kommer inte ångra dig.
Intresserad?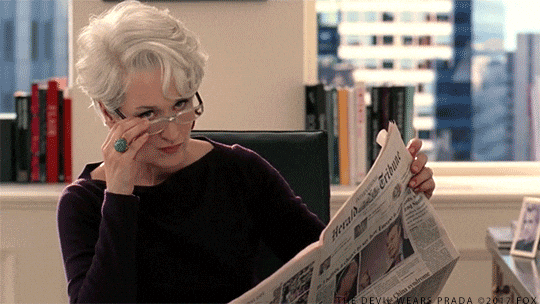 Department

Support

Role

Accountant

Locations

Remote status

Hybrid Remote
We are Quickspin
At Quickspin, you can find a large variety of talented people of different ages, personalities and nationalities. Our great diversity only makes us better and we really do consider us as family. We like to spend time with each other and have a lot of fun, which you can easily see in the game room, kitchen, by the ping pong table, or during an after work. Apart from creating awesome games, we're also famous for our exceptionally high employee satisfaction index. Have you seen our awesome videos about what the typical Quickspinners are like? Check them out here!
About Quickspin
We are a Swedish game studio developing high-quality video slots for the free to play, social and the online gambling market, founded in 2011. We are a team of passionate slot enthusiasts who keep pushing boundaries through innovative gameplay which can be seen throughout our games. We also happen to be really awesome.
Support
·
Stockholm
·
Hybrid Remote
Redovisningsekonom
Loading application form